*

************************* UPDATE 23 December 2015 - 6:15pm************************************************




THE 2015 SEASON HAS FINISHED

============================
============================
==========================================================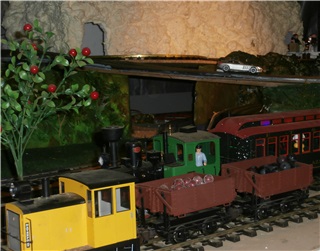 A still photo of 2014's Forest Range Christmas Cherry Train ready for action.

Two regular trains
Two cars doing a double figure eight
Bridges and tunnels
Lots of lights
Santa's handcart going in and out of his snow-covered grotto
Interactive buttons for viewers to press.

Here's the 2015 version:



==========================================================
To avoid confusion for new customers, here's what our frontage looks like. It's on the right hand side 760 metres up the road.
And you drive down the gumtree lined driveway shown here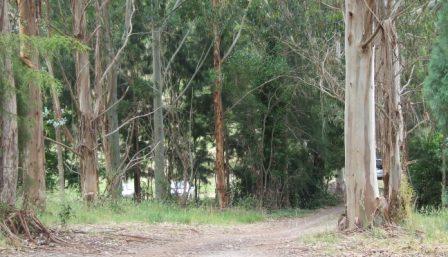 to our car park and sheds.
You may sometimes find other signs for PYO Cherries before you get to us - that's not us. Nowhere else will you get the same quality for the price as here. That's what we're renowned for.
Signs saying PYO in enormously large letters are NOT US.
We no longer put a sign at the end of the street - that doesn't mean we're not open. Come straight up the road 750m and look for our driveway on the right.
-----------------------------------------------------------------------------------------------

Most of the cherries here are BIG by most reckonings - certainly bigger than what you'll find in the supermarket - but more importantly better quality - particularly for flavour. Our varieties have been chosen primarily with flavour and eating quality in mind.

We don't get involved in chasing enormous size because that involves selecting varieties with less than optimal eating characteristics and sometimes unnatural practices which we don't use. We don't use GA - we don't spray foliar fertilisers on the developing fruit - we don't use excessive watering - nor any other tricks. All those things add to size but detract from other qualities. We just let nature take its course.

Everything here is done as far as possible the natural way.

Normal hours are 10:00am - 6:00pm but you need to come before 5:00pm to allow time to do it. Unless you can pick as fast as this guy that is.

Hours may vary occasionally so always check the heading and noticeboard sections of this page.
-----------------------------------------------------------------------------------------------
NB the sour cherries which we sell are not under-ripe sweet cherries - they are small and always sour and intended for cooking etc. See our recipes page.

For most people it takes between 30 minutes and 1 hour to fill a 5kg bucket with sour cherries. These machines do it a bit quicker.


====================================================================================


Don't forget that the best dessert at this time of year is Cherry Clafoutis. It's easy to make and if you do it the French way you don't even need to pit the cherries.

See our
Recipes page (click here)
for these and other great cherry recipes.


It always pays to check this page or the phone message on 08 8389 8500 before driving up.

You can follow updates to these messages on Twitter @frcherries. (all lower case)